Abstract Magic Box Clutch
Abstract Magic Box Clutch
Qty: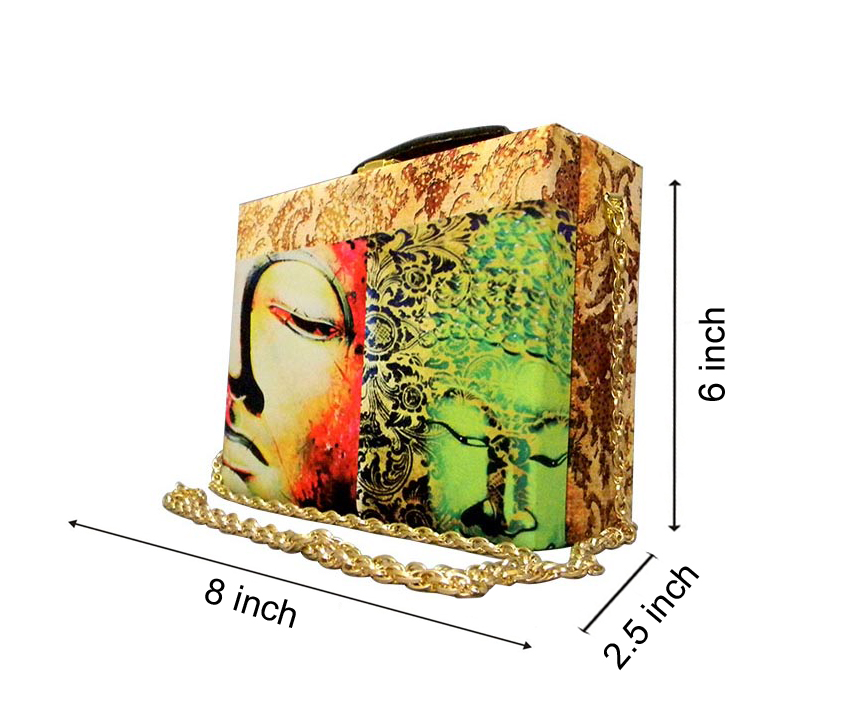 Add to Basket
Product Description:
Oh my, this one is a killer! It is truly a magical clutch with it's out of the box design concept that will make you want it right away. Those little square boxes along with color strips makes this box clutch an awesome stuff to have this season. In fact the concept is such that it will never go out of fashion, it is a clutch for all seasons and for all kinds of attires.
h
Storage Compartments
Two elastic pockets inside to store keys, change or other valuables.
Large inner compartment for storing accessories such as watches, mobile, makeup material or other valuables.
Product Material
Purse Handle: Made of leather for extra reinforcement.
Sling: Premium quality gold plated metal sling for extra durability.
Casing: Extremely Heavy-duty impact resistance PB wood.
Fabric: Soft but resistive Wong and Poly D combination.
Printing: HD Embedded Printing.
Dimensions
Width: 2.5 inch, Height: 6 inch, Length: 8 inch and Weight: 350 g
Top