Buddha Avatar Box Clutch
Qty: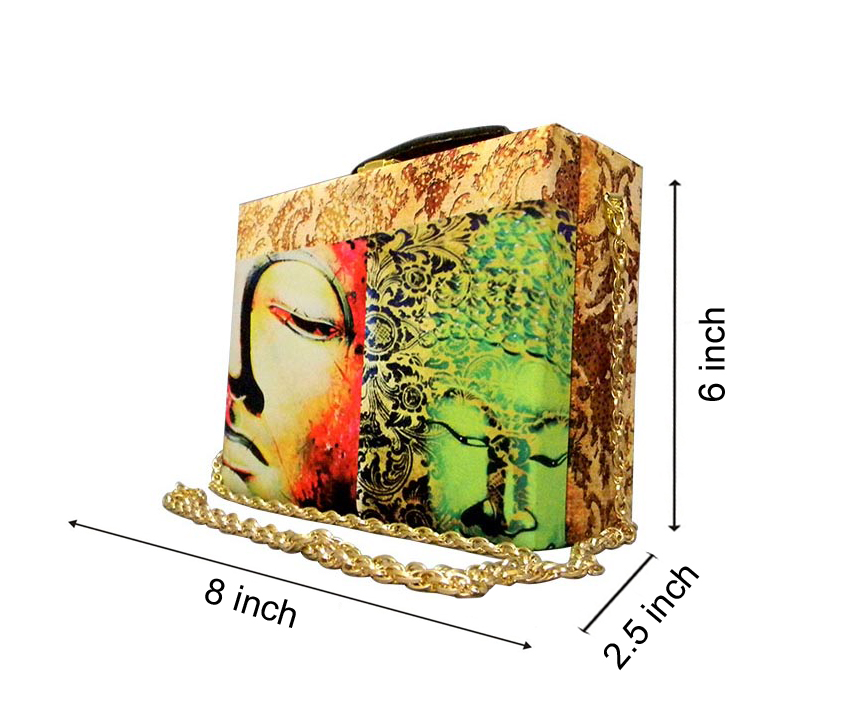 Add to Basket
Product Description:
If you are looking to bring in some oriental flavour to your wardrobe then here is a clutch that will help you get one for sure. The print of Buddha done on peaceful color shades gives this box clutch a different look. With a unique concept the clutch is sure to buy kinds. It will add another dimension to the closet.
Storage Compartments
Two elastic pockets inside to store keys, change or other valuables.
Large inner compartment for storing accessories such as watches, mobile, makeup material or other valuables.
Product Material
Purse Handle: Made of leather for extra reinforcement.
Sling: Premium quality gold plated metal sling for extra durability.
Casing: Extremely Heavy-duty impact resistance PB wood.
Fabric: Soft but resistive Wong and Poly D combination.
Printing: HD Embedded Printing.
Dimensions
Width: 2.5 inch, Height: 6 inch, Length: 8 inch and Weight: 350 g
Top