Around the World Cabin Travel Bag
Around the World Cabin Travel Bag
Qty: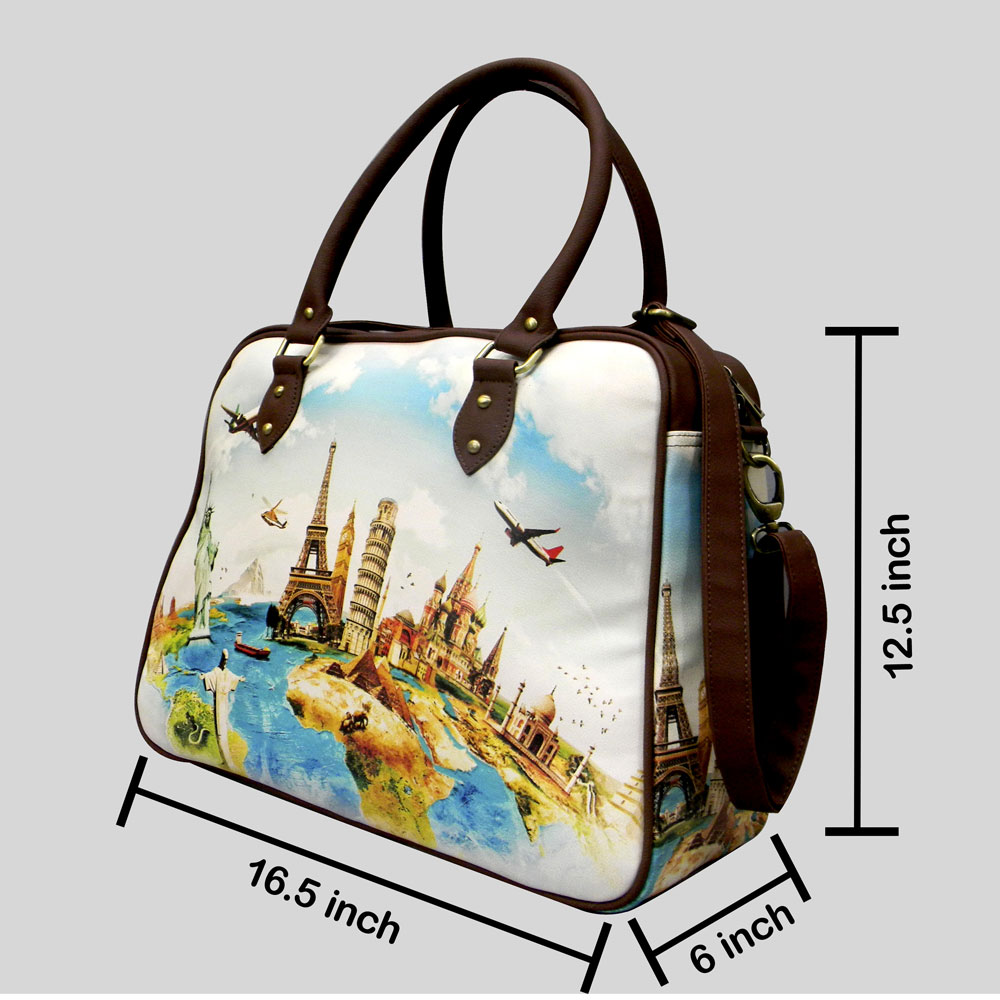 Add to Basket
Product Description:
Ask a traveller and he would say 'travel light' and so this is a bag just for it. Themed around the world this cabin travel bag fits well with air travel. Will be comfortable to carry, spacious for all toiletries and accessories this bag is a wonderful travel buddy.
Product Details
PU Faux Leather (PU).
HDR Digital Printing.
One large compartment to store items such as laptop, pillow, jacket or similar items.
Detachable shoulder strap made of leather.
Secure zipped closing system at the top of the bag.
Dimensions
Width: 6 inch, Height: 12.5 inch, Length: 16.6 inch
Top